---
Beyond The Page | Mini Album Fun with June
by June Goh | October 26, 2014
Hi RRBF fans, it's June today sharing with you a little project that I created. The cool air has reminded me that autumn has arrived. I love how soothing the autumn colors are to the eye. With that as my inspiration, I picked the Bella! Family Inspiration Kit as my mini album kit. The matching papers and chipboards made this album so fun to put together. Here are the details:
I punched the butterflies on the album cover so it had the peek-a-boo effect.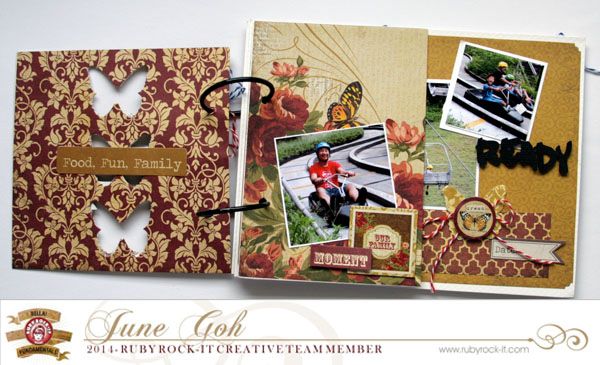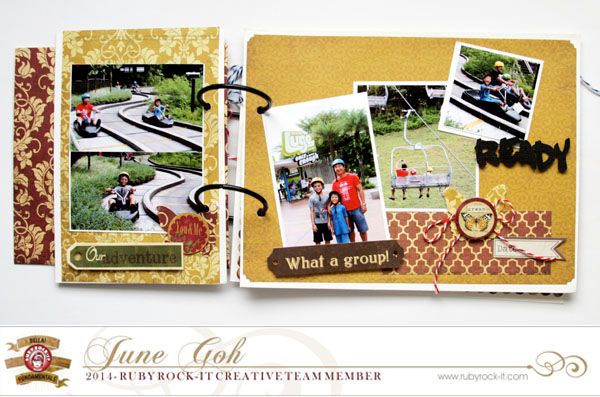 I kept the back pages larger than those in front so the layers could be seen and l do like parts of the album peeking out from
behind.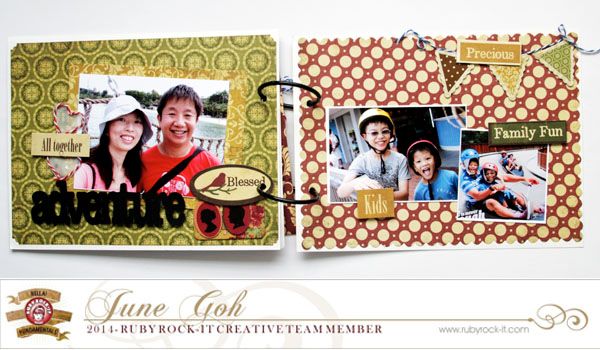 AND ... this is the perfect end to my family mini album.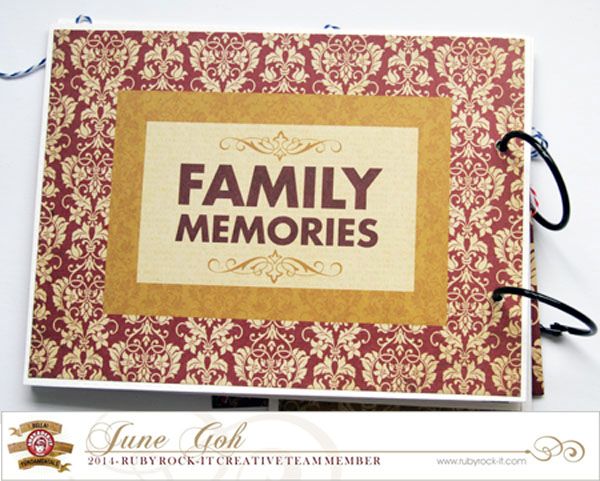 RRBF Supplies: Bella! Family Inspiration Kit Ruby Rock-it - Handi Scandi Twine Pack
Thanks for stopping by the Ruby Rock-it blog today. Stop by again tomorrow for more inspiring designs from the team!
Cheers,