---
Countdown to Christmas | Gift Tags with June
by June Goh | December 23, 2014
Hi RRBF fans, just 3 more days to Christmas Eve!! How exciting. If you are getting those presents wrapped and under the tree, here are two gift tags to inspire you. Instead of the traditional greens and reds, I've gone for something for grown up and elegant. Our swap partner for this month is Freckled Fawn and the stamps from the November OHDEERME Kit worked really well with the RRBF papers.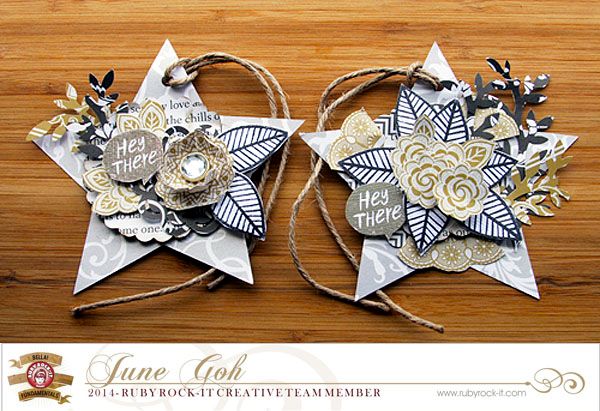 Here are some closeups: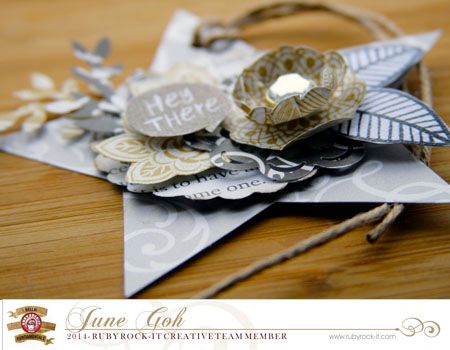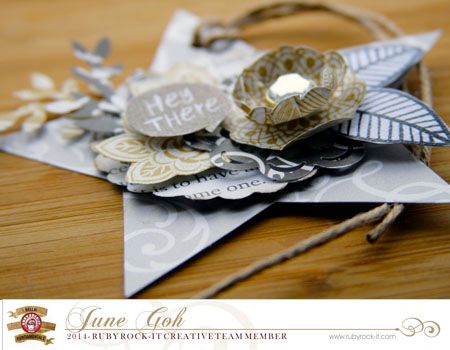 I like the texture and layers on the tags and they could be used as tree ornaments too.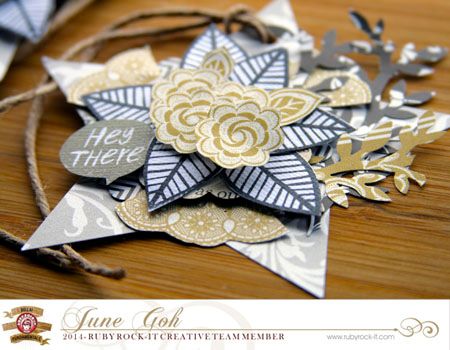 RRBF Supplies: Celebrate - Floral Celebrate - Classic Celebrate - Flourish Betrothed - Flourish Betrothed - Applique Betrothed - Bloom Freckled Fawn Supplies: November 2014 OHDEERME Kit
Thanks for stopping by. Have a great Christmas.