---
Creative Cards | Shake In Style with June
by June Goh | November 14, 2014
Hi there, welcome back for some card inspiration. Today's cards were all inspired by shaker cards. I love shaking the pretty glitter inside. With eye catching glitter, I felt that less is more for these cards so I went with the simple look.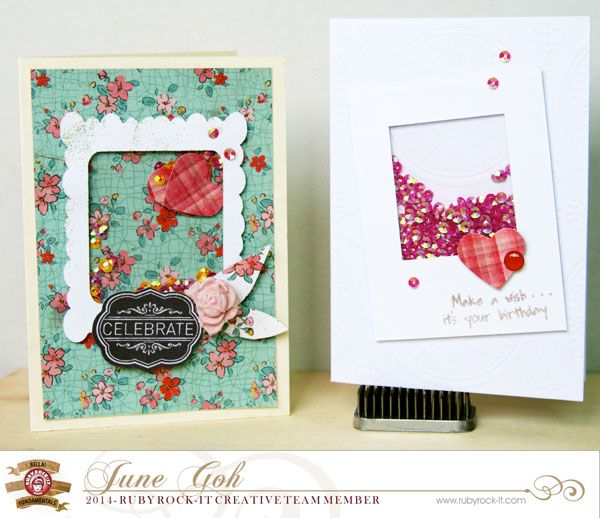 Here are some closeups:
A white on white card accented with a single red heart die cut.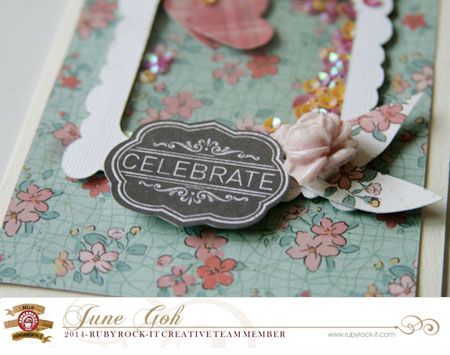 This card had a more elaborate frame but the kept the viewing space within the frame clean to reduce any distractions. RRBF Supplies: Country Cookin - Floral Country Cookin - Droplet Sticker Country Cookin - Tag Pack Country Cookin - Crate
Hope you are inspired. Thanks for stopping by the Ruby Rock-it blog today. Stop by again tomorrow for more inspiring designs from the team!
For our Australian Fans, our beautiful Handi Scandi and Country Cookin will be available at Spotlight early next month!