---
Featured Product | December Daily with June
by June Goh | December 29, 2014
Hey there, I hope you had a great Christmas break. If you love taking photos during the holidays you might now have tons of photos stored in your phones and cameras. What better way to get some of those lovely photos organized then to put them into a mini album. I made a December album with goodies from Freckled Fawn OHDEERME Kit (who's our lovely swap partner for this month) and RRBF's 25 Days of Christmas Kit.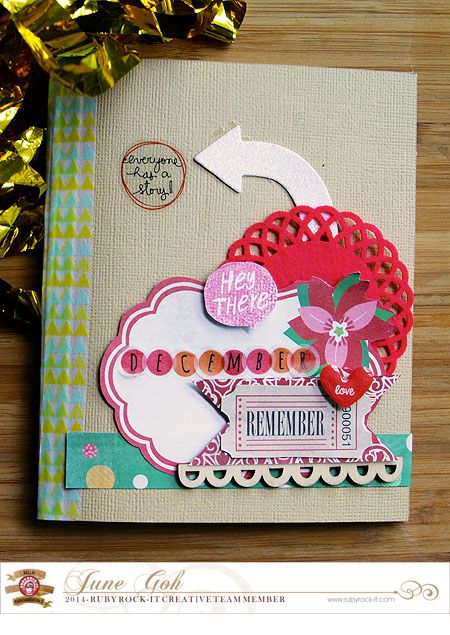 Totally love the yummy goodies from the OHDEARME kit and how it worked perfectly with the RRBF papers.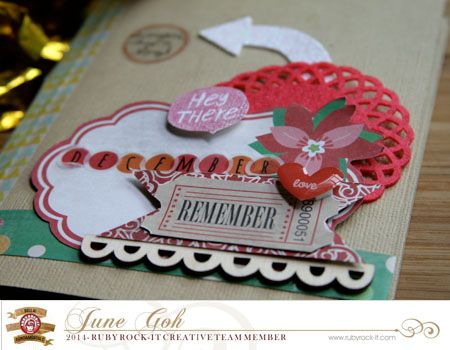 I cut up the papers from our Christmas kit and sew them together with my sewing machine.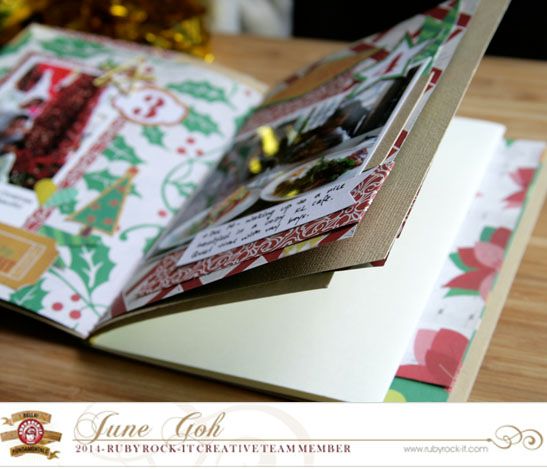 I printed a photo for each day of December and I know I would have recorded some lovely memories that we shared this month. Here are some of the inside pages: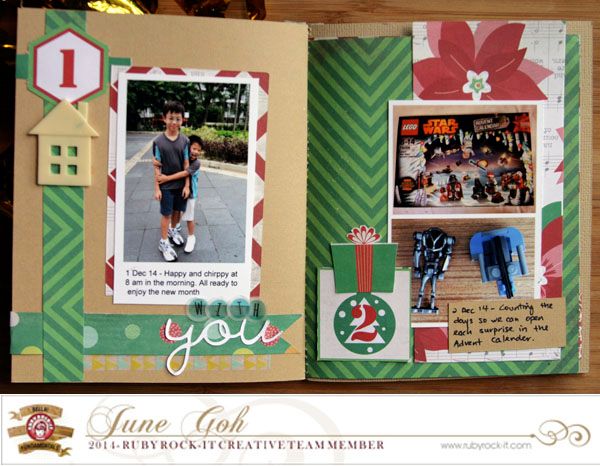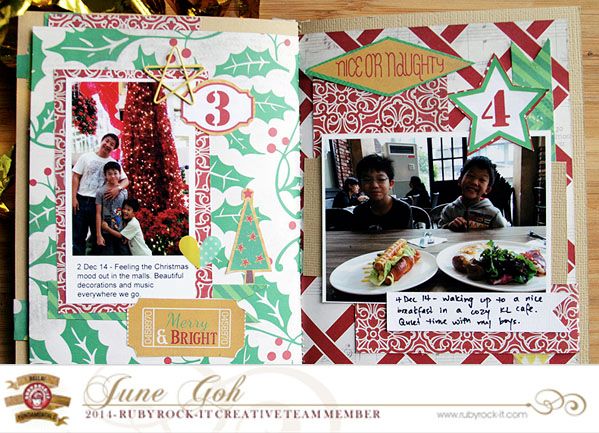 RRBF Supplies: 25 Days of Christmas Freckled Fawn Supplies: November 2014 OHDEERME Kit
Enjoy the weekend.
Cheers,