---
Featured Product | Hello There
by June Goh | February 22, 2015

Hi RRBF fans, today's featured products a our new True Love and Rustic Charm wedding lines. For the layout that I'm sharing today, I've used the monochromatic color palette of True Love as my inspiration. Clean lines and minimal clutter on the layout.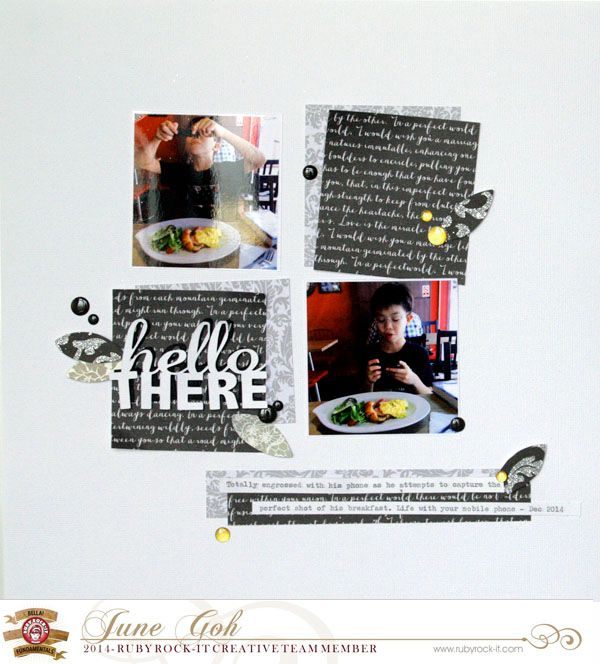 Using the white background as the base, the photos and pattern papers just draw the eye right into the middle of the layout.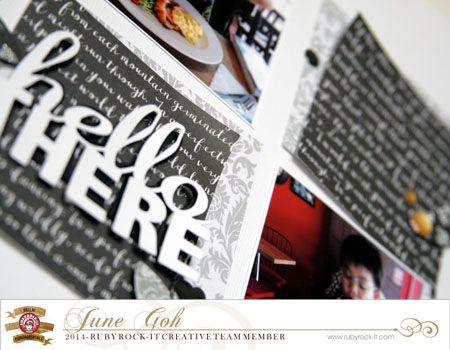 Simple journaling here with a typewriter.
I layered my title with black at the bottom which helped create a floating feeling.
RRBF Supplies: True Love - Mini Paper Pack True Love - 3D Stickers Wedding Droplets - Metallic
I hope you love our new collections as much as I do. Come by again tomorrow for more inspiring designs from the team!