---
Kids Crafts | Sweet Cones with June
by June Goh | July 21, 2014
Welcome back to RRBF's blog and this week we are kicking off an entire week of Kids's Crafts.
I've love how easy it is to make these paper cones and the kids had blast just punching out the shapes with our Fiskar Hexagon shaped punch from the patterned paper. The punch was so easy to use. All the kids needed to do was to squeeze and the shape punched out easily. To make the flower, we crumpled the punched out shapes and layered two hexagons on top of one another.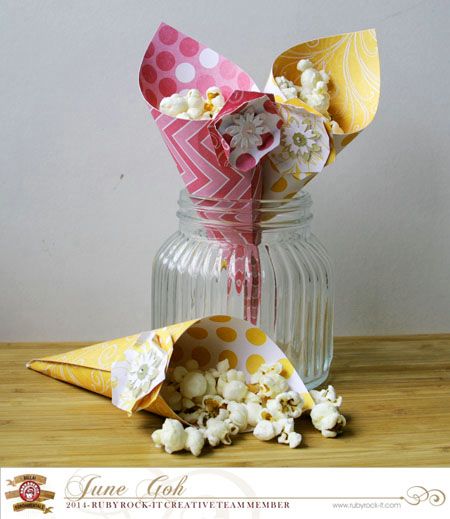 All I had to help was to cut out our selected papers into squares. It was simple to roll the paper into cones and tape the edged in place. Attach the flowers and the cones are ready to go.
Use them for your summer parties or a movie marathon right in your living room. I filled mine with popcorn and everyone got to fill up their personal cone with lots of popcorn.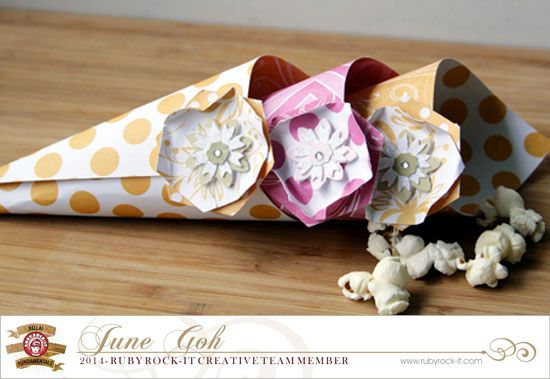 RRBF Supplies:
Bella! Wedding Florals - Blush
Other Supplies:
Fiskars Hexagon Squeeze Punch - Large
There you have it, a simple craft that can be done with the kids.
Cheers,