---
Lovin Layouts Week | Stay Positive with June
by June Goh | August 12, 2014
Hello Ruby Rock-it Fans! Time really flies when you are having fun and we are already moving into the month of August.
For today's layout, I wanted to give it a monochromatic feel but I didn't want to just stick to black and grey shades. Instead, I decided to add one more color to the mix - blue. Our Bella! Fusion has several matching blue pattern papers that worked great for this layout. The colors complement one and other and everything matched easily.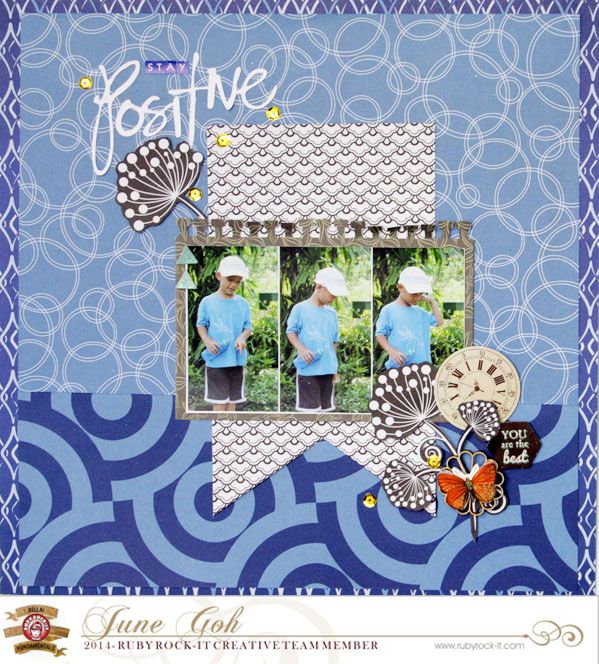 Here are some close ups of the layout:
RRBF Supplies:
Heritage - Cardstock Stickers Heritage - 3D Stickers Oriental Chic - Wood Veneer Bella! Neutral Fusion Bella! Blue Fusion Orb Bella! Blue Chain Bella! Black Dainty
Hope you have been inspired. Stay positive and enjoy the day.
Cheers,