---
Tuesday Tutorial | Paper Doilies with June
by June Goh | March 18, 2015
Welcome RRBF fans, today I have a tutorial to share with you. Paper dollies are pretty but they are usually white or pink. That's just so common so I thought it would be nice to make some to make whatever paper I'm using for my layout. Here are the basic steps: 1. Trim your paper into a square. 2. Fold the square into a triangle. 3. Fold it again into a smaller triangle 4. IF you are able to fold further, fold your triangle into a smaller triangle.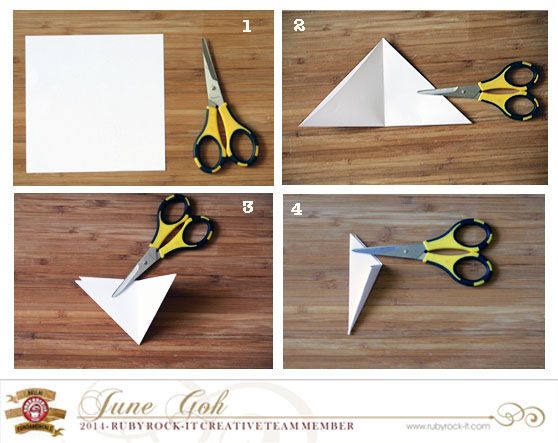 5. Draw a curve at the top of the triangle. 6. Trim off the curve and you have a basic dollie. 7. Continue cutting tiny holes into your triangle if you more details on your dollie. 8. Open it up and admire your hardwork.
Here is a layout I made with paper dollies from the Rustic Charm collection.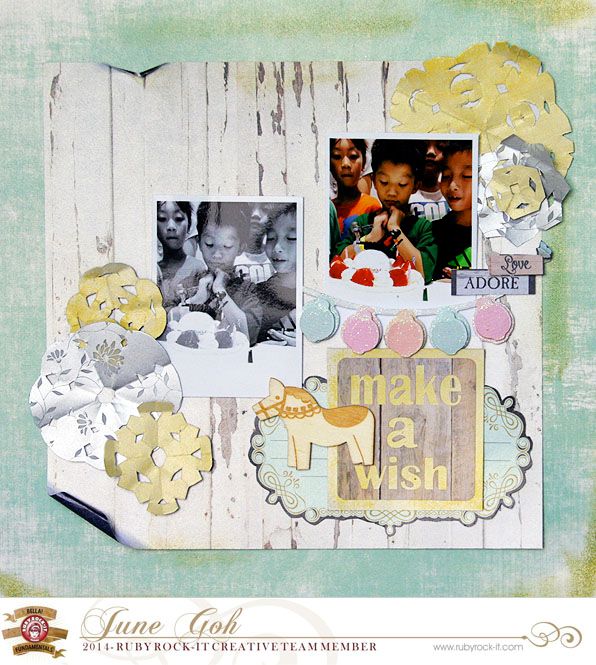 RRBF Supplies: Rustic Charm Collection Fundamentals- Velum
Drop by tomorrow for more inspiring designs from the team!
Cheers,