---
[W] on Wednesday | Be Silly with June
by June Goh | August 21, 2014
Thank you so much for stopping by today. I wanted to share another reason why I scrap - beautiful scrapbook supplies!! Feeling like a magpie this week, I collected several gold coloured supplies and I knew they would be prefect for this set of autumn leaves photo. All nice an glittery they just made me smile.
Here are some closeups of the layout: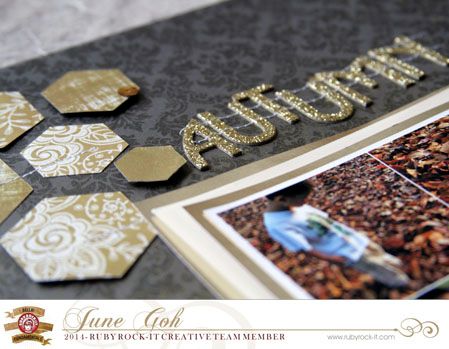 With the alphas already glittered in gold, I didn't have to get my hands dirty at all.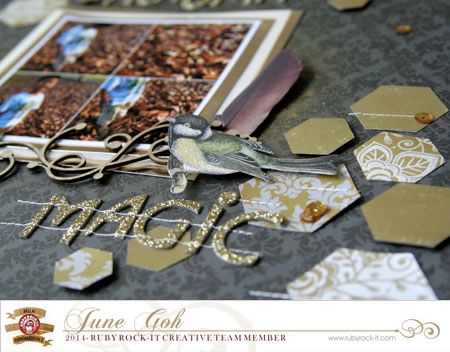 RRBF Supplies:
Bella! Celebrate - Toile Bella! Betrothed - Elegance Fundamentals Chipboard Glittered Alpha - Gold Heritage - Diecut Pack
Hope you have been inspired.
Cheers,