---
Featured Product | Handi Scandi with June
by June Goh | August 23, 2014
Hello Ruby Rock-it Fans! Have you taken a look at our latest Summer collection ? This month's feature product is the Handi Sandi line and the colors just make me so happy. The deep blue pattered paper really eye catching and draws the eye to the layout.
Here are some closeups for you:
I've used a mixture of embellishments from the line and the kraft and glitter work so well together.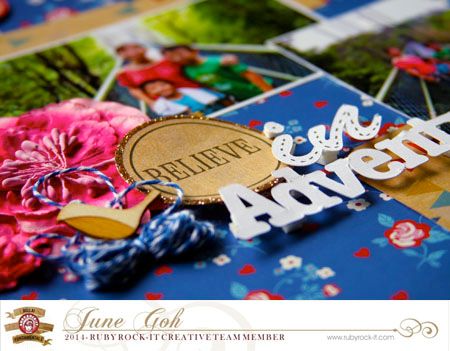 I must say the wood veneers are cute and I like the little bird so much that I made a nest for it out of our blue twine.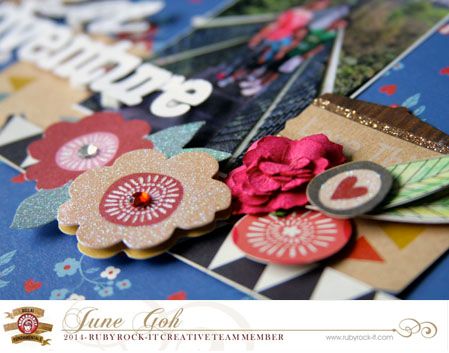 RRBF Supplies:
This new range has the loveliest of colors and I really love all the matching embellishments that come with the collection. Do look out for them over at your nearest LSS or online shop.
Cheers,